The trough that has stuck over Manitoba for a couple weeks is finally moving off, being replaced by a ridge. This will bring lots of sunshine and warm, summer-like temperatures over the next few days. Highs are expected to be in the low twenties Friday, and mid to high twenties this weekend. Sunday at this point looks like the hottest day with highs around 27 or 28°C possible, especially closer to the US Border.
This is not all good news however. Dry conditions are expected to continue until next week, when some showers may be (?) possible. This will ensure that this September will end up as the second driest on record. Check here on my blog Sunday evening or Monday morning for the end of month numbers.
Drought-conditions will continue to worsen as a result.. CPC south of the border has put NW Minnesota in an extreme drought rating, and those conditions are similar on our side of the border.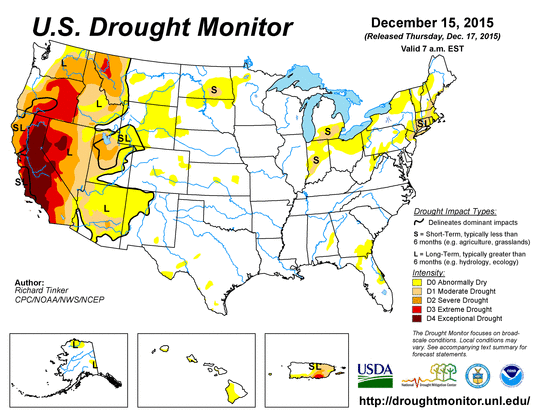 CPC shows extreme drought conditions along MB/Minnesota border
Much cooler weather is expected to begin early next week. This next cold spell could be prolonged, therefore enjoy the warmth this weekend while it lasts!